Last weekend, JoeAttacktix ran our second Attacktix demonstration at the Tampa Comic Con. We were separated from the 501st this time, but we did well once again. This demonstration was the first time many fans got to see the Transformers Attacktix, and it was a huge success.
Once again we had free drawings for some great prizes. We gave out a Star Wars vs. Transformers Battle Pack, a Transformers Mega, and some Tournament Figures, just for stopping by and playing a game. I don't know if it was the free single figures that we handed out, or simply our smiling faces, but we had a nonstop crowd.
Once again, JoeAttacktix was invited to a new Toys R' Us event, this time it is a Star Wars Appreciation day, more info to follow soon!
Here are some pictures of our set-up.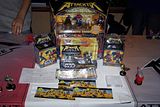 Here are some images of the convention.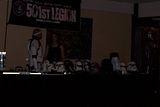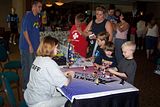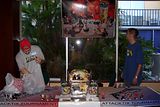 And these are always some of my favorite pictures to take!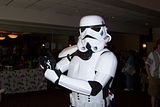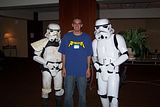 Special thanks to Tim Gordon and his staff for the great spot and the wonderful time.