When the patent for Attacktix was submitted, Hasbro added some illustrations to give an example of exactly how the figures would look, move and attack. Those illustrations included one striker and one shooter. These were not simple examples of what could be, these were images or what Hasbro was already playing with! That's right, the first incarnation of Attacktix may very well have been MONSTER ATTACKTIX!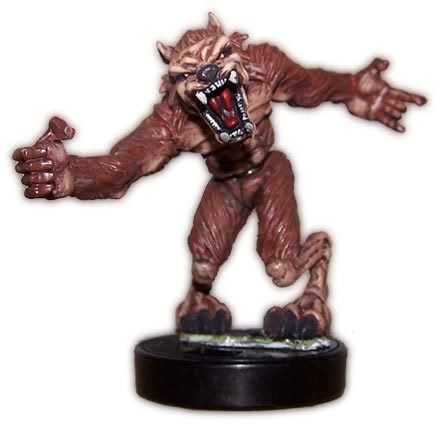 Taking a quick peek at the patent illustration from the last Archive article, and you will see that they are the Werewolf, shown above, and a Pharaoh. The Pharaoh in the illustration has a missile that is very close to the basic Star Wars missiles, but the prototype figure actually has a projectile with a very detailed Snakes' Head!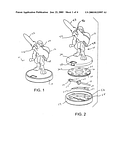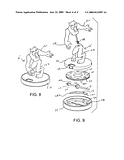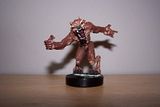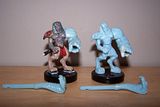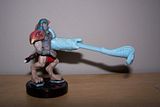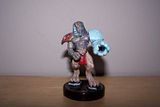 Other figures in the line includes a pair of Ogres, both Striker and Shooter. The Ogre was the only figure to have a Special Power in this assortment. He has the Ogre Anger, which is like the Series 2 Rescue power, returning him to start if the window is red.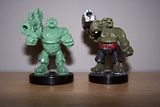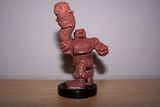 The projectiles from this series looks like they would have been a lot of fun. The Vampire figure is holding a Bat in his hand, and it would seem the missile would have looked like a Bat Head! We can also see the roots of the "Bending Boba" in the Garden Gnomes. I have no idea what they may have had for bullets!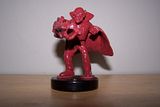 There were plenty of Strikers in this Monster line! There was a Mummy that would hit you with a large Stone Tablet, complete with hieroglyphics. The Werewolf, shown above, and the Yeti, below, look like the Grandfathers of the infamous "Wookiee Slap!" The Demon Knight has a Shield and only the hilt of his Sword, the physics of the spring suggest he would attack with the Shield hand, but without seeing the complete Sword we will never know.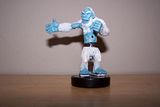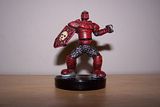 That is all that could be found on this initial series of Attacktix! Hasbro owns the the rights to both the Dungeons & Dragons and the Magic: The Gathering cast, so maybe we may see these figures resurface down the road. Hasbro did mention a new line of figures in 2007, and didn't reject the possibilty of any theme, including Lord of the Rings!
The figures look like it would have been a fun set, so hopefully it is not the last we will see of them. Lucky for us, Hasbro did get get the big-wigs to green light the Star Wars figures and Attacktix WAS born. The product still had a few steps to go through before it found its way to the local toy aisle. Be sure to check back with Joe Attacktix for more info on the beginning of Attacktix!