Hey gang, welcome to the Toy Shop!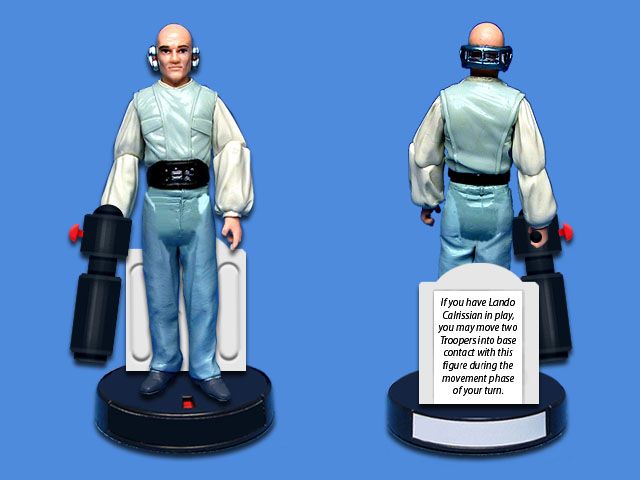 LOBOT
ATTACKTIX CLASS: Specialist
STAR WARS CLASS: Rebel
POINT VALUE: 20
SPEED: 12
SPECIAL POWER: Attackback Lando Calrissian
EFFECT: "If you have Lando Calrissian in play, you may move two Troopers into base contact with this figure during the movement phase of your turn."

Lobot's Effect power could be named "Coordinated Attack". Coordinating things was Lobot's specialty. His Effect recreates his ability to (silently) command troops with his funky robo headband. Yes, I know what you are thinking "Why does a launcher have a 12 speed?" If Lobot had the traditional speed of a launcher his effect would be pretty useless (perhaps I could have made him without a gun, but what's the fun in that?) Moving the Troopers into base contact with Lobot would count as the Troopers movement for your turn.