Hey gang, welcome to the Toy Shop!
As you can tell by the great threads about game play variations and future figures, Attacktix lends itself to creativity. I've had a few ideas rattling around for awhile and I thought I'd share them with you. Think of them as figure mods, but instead of paint & clay I'll use ones & zeros.
_____________________________________________________________________________________________________________________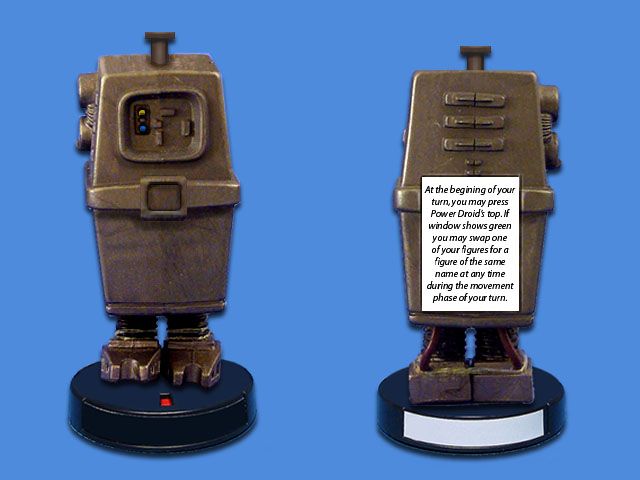 POWER DROID
ATTACKTIX CLASS: Specialist
STAR WARS CLASS: Rebel
POINT VALUE: 10
SPEED: 10
EFFECT:
"At the beginning of your turn, you may press Power Droid's top. If window shows green you may swap one of your figures for a figure of the same name at any time during the movement phase of your turn."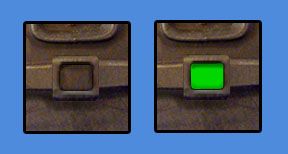 I've always wanted figures that did multiple things, like strike and shoot. Since that wasn't in the cards I posted an idea for a swap special power on a thread about special powers. This time around I thought I'd go one better.
We all know that Obi-Wan can swing a saber, blast the force and kick some butt better than most but when you are playing Attacktix he's a one trick pony... until now. With this little guy you can swap out any figure for a figure with the same name. Have you ever made the mistake of tixing toward an enemy to deliver the killing blow only to find that you miscounted and you are tix or 2 away? With the Power Droid this is no longer a problem. Just swap your striker for it's launcher counterpart and blow your opponent away. With this droid you can take advantage of the high movement numbers of your strikers and the range of your launchers and combine them into a deadly combo.