If you would like to win this "Super Rare" Chrome General Grievous Attacktix, simply make a post in this thread and you will be entered to win!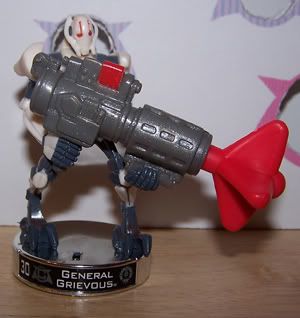 And to sweeten the pot, refer your Attacktix playing friends to thiscontest and have them post as well. If they list you as the referrer, they will get one entry, and you will have another added to your name.

What should you post about? Well, why you love Attacktix, of course!

This contest will end Sunday May 15th, and the winner will be drawn at random on Monday, May 16th (around 7:00PM EST) The winner must be a registered board member of the Attacktix forum. Registering is easy, just click here.

Entries: If you post, you will have one entry. If you refer two new members to the board then you will have a total of three entries. That's THREE chances to win!