Yep, you read right... Darth Maul 'MEGA'! I've been really inspired by the Republic Gunship. That string tether is great. I was flipping through my photo hunting ground (Rebelscum.com) looking for vehicle ideas and came across Maul's speeder. As I've stated before, I like to work outside the box on these Toy Shops. Seeing the speeder got me thinking, "How could I make an Attacktix toy out of a vehicle with no weapons?" Well, see for yourself. I give you...

DARTH MAUL
(original photos via Rebelscum.com)



Maul has 2 main features.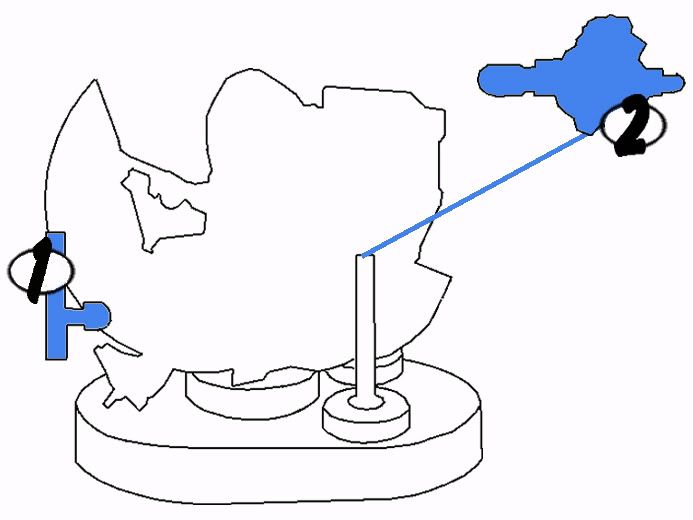 1. Two targets, one on each side. They work just like the AT-RT's targets. When both are hit a small button will pop up under the base lifting the base off the table, similar to the Republic Gunship.

2. Two small missile probe droid launchers, one on each side. These launchers rest on clear stands and are connected to the base with extending/retracting string tethers, just like the tethers on the Republic Gunship. Both can be fired on each turn at 2 seperate targets.

8 speed / 60 points / Special power: Recruit (Darth Maul)

There you have him. I know... his droids never shot anybody. But neither did Nute Gunray and he's a launcher. Plus, I'm sure if Maul wanted to he could soup up his droids to give someone a bad day. In my design he originally had 3 probe droids, one in back, but that got a little crowded. 3 would be cool, but 2 works. I think that the freedom of the tethers really shows off the 'personality' of the droids. They zipped, zoomed and flew all over the place. They had a great range of movement. Once the speeder is destroyed Maul has can flip off the wreckage, ignite his double bladed lightsaber and take down some Jedi scum (if his special power is white, of course). Hmmm... perhaps I should've made the Maul on the bike a Force Jump figure. He could leap off and make attacks whenever he liked.

Well, that's all for today's Toy Shop. Thanks for stopping by.